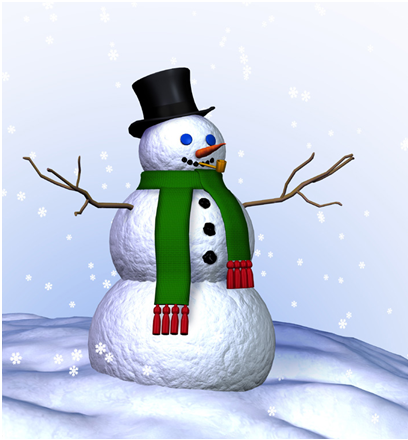 YOGA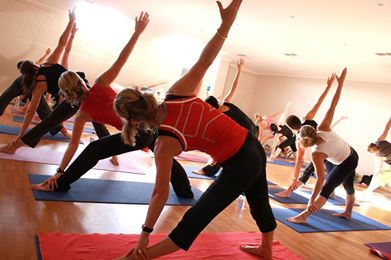 Gentle yoga classes are offered at the Mascoma Community Health Center (MCHC), and once a month online through Zoom. Beginners are always welcome.

Schedule for January:

January 4 Sonya @ MCHC
January 11 Sonya @ MCHC
January 18 Erin on ZOOM
January 25 Sonya @ MCHC

*Please note:
Online Zoom classes begin at 5:30 pm
In-person classes begin at 5:45 pm
To sign up for classes:


Zoom classes:
https://winterschedule.as.me/zoommascomayoga

In person classes: https://winterschedule.as.me/mascomayoga


Zoom classes, 5:30pm, no charge, optional donation to MCHC.
In person classes at MCHC, 5:45pm, $12 adults/$10 seniors and students.
In person classes at MCHC will be limited to 6 students. Please sign up on line. No drop ins.

Masks must be worn at all times. There is hand sanitizer available in the entryway.
Please bring your own filled water bottle, yoga mat and any other props you would like to use (blocks, strap, blanket). No props will be available.

Students will set up yoga mats at least 8 feet apart in the Physical Medicine room.

Please remember: If you have a cough, are running a fever, or have been exposed to someone who has been diagnosed with COVID-19 or is experiencing COVID-19 symptoms please do not come to class.

Please bring a check made out to Erin or Sonya (depending on who is teaching) or cash in the exact amount ($12 per class or $10 senior/student). No change will be available. Erin's Zoom classes are no charge, with optional donation to MCHC.

Happy and Healthy New Year!!

Sonya

Would you like information about other online yoga classes offered by wonderful local yoga teachers in the Upper Valley?

Alicia Green teaches a yin yoga class on-line on Fridays at 5 pm and also teaches privately. You can learn more on her site: http://www.agreencoaching.com/classes--workshops.html

Sue Kirincich has 4 on-line classes during the week and also teaches privately. Sue's online class info is at sueyoga.com

Stay healthy, stay safe, breathe slowly and smile,
Sonya
Cardigan Mountain Art Assocation - Shop Local this Season 
Check out the CMAA member display at Canaan Hardware and Supply or contact a member from the CMAA website by clicking HERE.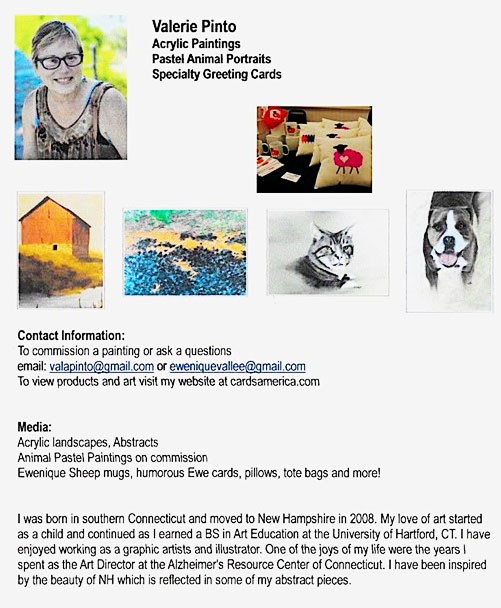 Click HERE for PDF
Click HERE for CMAA Facebook Page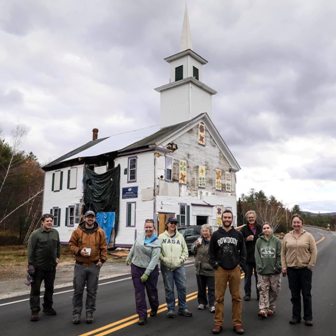 Local art, handy services, and tasty treats are all to be found at Mascoma Valley Preservation's November online auction: https://www.biddingowl.com/Auction/index.cfm?auctionID=23892
All proceeds help raise the last $25,000 (out of $630,000) toward rehabilitation of the Grafton Center Meetinghouse in 2021.
There's something for all budgets, and with more items added daily, make sure to check in for new goodies and keep holiday giving in mind. Auction ends Nov. 30.
A special thank you to all the auction donors - we have a lot of talent and generosity in the Mascoma Valley! MVP's board is very grateful for your help saving our area's landmarks. For more information see: mascomavalleypreservation.org
Thank you to the Canaan Lions Club for presenting this wonderful music series. It was enjoyed by SO many. We look forward to more music next year !
Canaan Farmers and
Artisans' Market


We want to give a huge THANK YOU to Rachelle Capo for all the time and organizing that she had done to make the Canaan Farmers and Artisan's Market a vibrant and growing event.  We appreciate her hard work and dedication.
Look for information about our indoor markets soon and follow on Facebook for recipes and more information.
2020 Canaan Lake
Photo Contest
1st Place Adult Category: Fe Ramos - Early Spring

Here the sunset is providing a warm glow on the meeting house reflected equally in tone on the lake - gorgeous.
1st Place Young Adult Category: Lily Silvester
Lovely off-center rainbow image.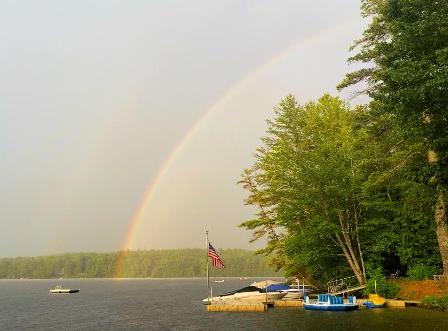 To see all the photo submissions, click HERE

To see the all the winning photos, click HERE.

To read the judges comments, click HERE

Special thanks to our judge Linda Roesch. Linda's comments about this year's submissions:
The entries this year were extraordinary! Congratulations to all who entered and apologies for not being able to give an award to each person. We are blessed with so many beautiful sunsets on the lake and was pleased to see many striking images.
It is interesting to see so many views of our beloved lake. Congrats to those who also captured other living creatures among us like the heron, pet dog, ducks, a loon, butterfly and ever present dragon flies.
And to the Young Adults, congrations on your entries!
2020 Photo Contest Submitters

Young Adult Category
Abby Drake
Lily Silvester

Adult Category
Donna Allen
Ashley Arsenal
Karen Henry
Alix Olson
Martha Popp
Fe Ramos
Edilberto Ramos
Marty Sartin
Jai Smith
Dan Truesdel
Karen Wolk
Sharon Weaver

1st place in the adult category was a $25 gift certificate from the Canaan Hardware store, 2nd and 3rd place prizes were $10 gift certificates from Jake's Markets. In the young adult category 1st place was $20 in gift certificates from Jake's and 2nd place was $10 from Jake's.


Also a big thank you to John Bergeron and David Cole for coordinating this event !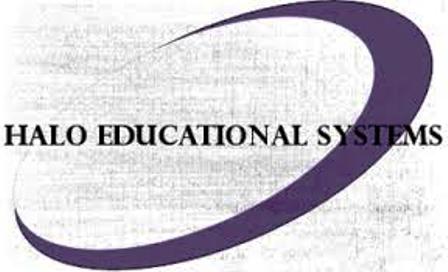 We are happy to announce that we will be hosting the SMART Recovery meetings face-to-face Thursdays starting this Thursday June 18 from 5-6 pm at HALO (44 Roberts Road Canaan NH 03741). We ask that everyone please wear a mask (we will have some available if you need one) and be respectful of others personal space/boundaries as we navigate our way back to 'normal'.




Halo Educational Systems
44 Roberts Rd., Canaan, NH
(603) 523-8804


haloeducationalsystems.com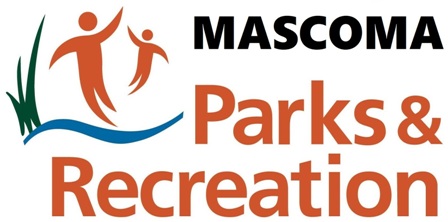 Go for a walk along the Rail Trail or just meander around your back yard - whatever you are comfortable with! The NH Audubon has just launched their spring "Seek & Find - Spring Nature Challenge" - the first challenge involves spotting turkeys. Learn more about this fun outdoor challenge through this link: http://www.nhaudubon.org/get-outside/seek-and-find-spring-nature-challenge/
In addition to getting outdoors, we are also recommending that you try and continue your yoga practice or fitness routine at home! Our fabulous yoga instructors have provided links to some of their favorite online yoga and meditation classes - take advantage of their years of knowledge and experience and continue your yoga practice at home!
Online Meditation Classes & Stress Management Resources: Ten Percent Happier is offering a free Coronavirus Sanity Guide, designed to help you cope with this moment of uncertainty and anxiety- https://www.tenpercent.com/coronavirussanityguide They are also offering a live "sanity break" every weekday at 3pm - check out the link for more details.
Free Yoga & Meditation Classes Online: Ekhart Yoga is offering 12 free yoga and meditation classes, specifically designed to help relieve stress and anxiety - https://relief.ekhartyoga.com/
MVPR is also starting a virtual yoga group on Facebook to help encourage our community members to stay active and continue their yoga practices at home! Like and follow our event to join in. We have a 9am and 4pm virtual yoga class planned each day!
Virtual Yoga Class - MVPR Facebook Event: Like and follow the MVPR Virtual Yoga Facebook Event and make a commitment to practice yoga in your home while our in-person classes are not being offered. Encourage a friend to join you! We will post new links in the discussion section and welcome others to share classes they've enjoyed - https://www.facebook.com/events/215966
Stay active, stay safe & stay healthy!
-MYSL Board

Katharine Lary Jopek Regional Recreation Coordinator Mascoma Valley Parks and Recreation mvalleyrec@gmail.com Online Registration  Fall/Winter 2019-2020 Recreation Brochure MVPR Facebook Page




Free Math Tutoring

by phone appointment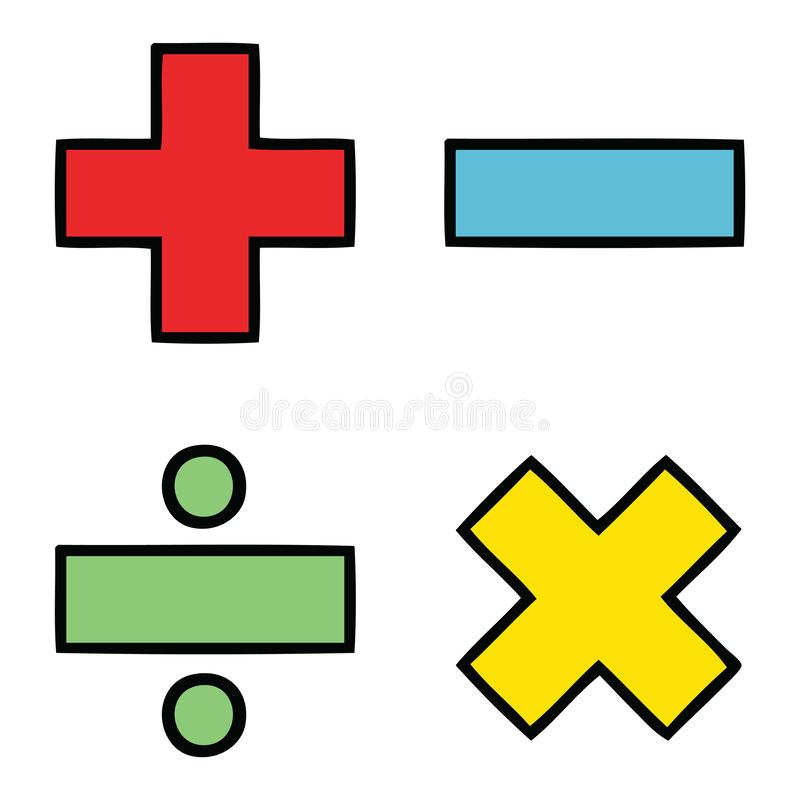 Paul DeSantis, a retired high school math teacher, is providing free math tutoring to all ages.  Please contact Paul on his cell phone at (781) 929-7524.
American Red Cross
Canaan, NH Blood Drives
Noon - 5:00 pm
By appointment only: Appointments must be made by 3pm on the Friday previous to the blood draw.
St. Mary's Dates:
January 27, 2021
February 15, 2021
April 12, 2021
June 14, 2021
August 9, 2021
October 18, 2021
December 13, 2021


As a nation, this is a time where we must take care of one another -- if you're healthy, we encourage you to schedule a blood appointment for the weeks ahead.
Due to Covid 19, Sandwiches, Snacks, and Beverages will NOT be served.
Congratulations Canaan Lions Club!

186 Units were collected in 2019 which saved 558 lives!

Thank You all for your support in our community - Bob Holmes
Donors please make appointments at

redcrossblood.org
or
1-800-RED CROSS